Track your all types of costs that you spent in Daily wallets, Monthly bills and Rants for Office and Home. Business and professionals are too much like this app in his/ her life. Some finance app are great features that alert you on final dates to save extra penalties from over due dates. Some people are using this app for save money and Collect money on time before they need on time. User friendly finance app is very secure and Trusted (Encrypted) so no one can track important data and Message that you saved on device. Share with friends these Best Finance app for Windows 10 available in free.
Password protected app gives extra layer of protection from unknown changes and cheat. Clear your account all time and Enjoy life in tension free. These popular platform finance apps are available for all devices and OS platform like android, iOS and Windows PC or Windows phone.
Are you using finance app then don't disable popup notification in windows 10 for app. It's really important for you.
Top best Finance app for windows 10 Desktop or Laptop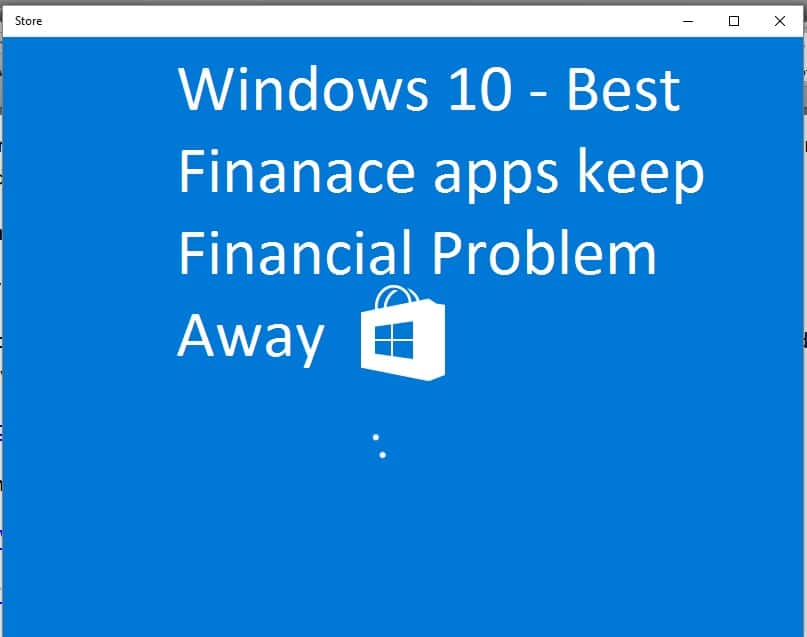 Spending Tracker
Spending tracker is most popular and trusted finance app for quickly note your all types of spending. Track all data anytime from history and Edit where you want. Auto calculates and Budget adjustment is great features of this app, which people love in all devices.
Clean and Easy user interface
Get instant overview
Income and Expense log
Auto repeat daily transaction and Spending
Export data in to PDF and CSV format
Sync data with online service (Dropbox)
Compatible with Windows 10, Windows 8.1, Windows Phone 8,
Pro features as of requirements
Get App – Free
MSN Money
Simplify your complex financial calculation is possible with this MSN finance app by MSN. Finance news and live report from news within app is great option for live in preset and Take right decision before you invest.
Know actual rate of mortgage, Home, Credits and Forex rates
Compatible for any currencies in world wide
Do Research, Manage stocks, Funds and Rate in single app
Compatible: Windows 10 and Windows 10 Mobile
Get App – Free
To-Do Prime
To-Do Prime is great To-Do app for windows platform (PC/ Laptop or Windows Phone). Mark clear note for all important events by categories. Simple and easily interface for find from existing or create new under different categories. Customize note colors, Edit or Change categories.
Popup notification on important alerts, Know more features and Guide here.
Money Lover – Money Management
Keep your cost with scanned bill or receipts. Also see transaction, Calculation and Plan/ Budgets. Save more by keep this app, because it's available for all platforms (PC, Mobile, Holographic).
Download App – Free
Other more features and Unique Best Finance app for Windows 10
Wallet Watch – Only for Mobile
Money Control – Only for Mobile
Motive – Only for Mobile
Keep visiting us for more best help full apps for windows 10 PC/ Laptop. Give comment on above Best Finance app for Windows 10.
Was this post helpful? Submit Honest Feedback
Let us know if you liked the post. That's the only way we can improve.